It's highly unlikely that Junichi Masuda and Shigeru Ohmori are going to read this, but after a long conversation in the office about the Pokemon games coming out on the Nintendo Switch (November 15th, 2019), there are several things we'd like as gaming and Pokemon fans, so here we go with Pokemon Sword And Shield: 10 Things We Want
10. A fully rotatable camera
Fair enough, thanks to the Pokemon Direct that came out shortly before E3, we know that in the "Wild Area", which replaces the traditional routes between towns in the Galar region.
You can rotate the camera 360 degrees but as Pokemon fans who had to suffer through yet another Kanto remake, we deserve far better than just this feature as a temporary option.
We deserve a fully rotatable camera, in order to see the Galar region in all of its 720p glory, not merely only in the wild areas.
9. A complete Pokedex
The tag line to the franchise, upon its first release in Japan in 1996, was "Gotta Catch Them All!".
Then please, Game Freak, let us do exactly that. Right now, there are 807 pokemon, and that's before you add in the Galar region specific pocket monsters.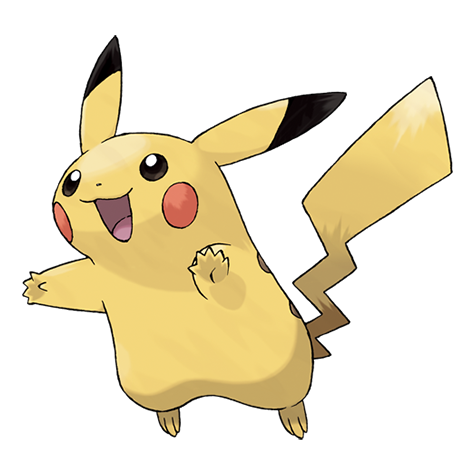 However, the new games are coming out on the most powerful console Nintendo have ever made, and those Switch cartridges can hold up to 64 GB of data.
This means you should have plenty of space to hold data and models for all of the Pokemon about to come out in the new game, as well as all pre-existing ones.
That does, however, assume that Galar isn't the biggest region that you've made for the Pokemon world (Sinnoh will take some beating on that one).
Plus, I'd love to be able to be given a Scorbunny by Professor Magnolia, and then catch a Pichu, pictured, before evolving the little blighter to a Pikachu (as pictured to the left here).
8. Difficulty modes
"Wait", I hear you ask, "isn't Pokemon for kids?" Yes, and also, no.
Pokemon's original audience are now at the youngest, 23 years old, and a lot of us would prefer a slightly higher difficulty than the difficulty set from Pokemon X and Y onwards. Ultra Sun and Moon were so easy to complete, it became embarrassing for both Game Freak and Nintendo.
This is particularly embarrassing in light of how difficult the most successful original game was (Pokemon Yellow).
In Pokemon Yellow, if you got to the first gym in Pewter Town, and you hadn't caught a Mankey and trained it properly, you were basically up s*** creek, sorry, you weren't going to have a great time, and your Pikachu would probably pull a face like the one pictured.
We're not asking for Dark Souls or Cuphead or even Super Meat Boy levels of difficulty, but we'd definitely appreciate a harder difficulty mode in the mainline series of games.
Game Freak and Nintendo don't even have an excuse, being Japanese companies, as their country is known for developing devilishly tricky and difficult games as standard.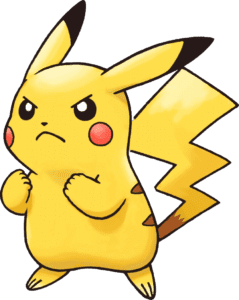 7. More than one Master Ball
This entry is purely for the younger fans, but for the older fans, you can relate. You're halfway through the game, you've caught the legendary box art legendary Pokemon, before being told that there is this ultra-powerful pokemon, and you've used the Master Ball given to you.
You then need to use several rinse and repeat techniques to catch the blighter, and your frustration and anger levels rise to unbearable levels. It's the equivalent of getting kicked in the family jewels by Game Freak, who have, for the most part, given you a relatively easy ride through the games.
"Don't worry," they tell you, "you can win another using Loto ID, or trade with someone to get one". We all know that nobody will trade you a Master Ball, and the chances of getting one via Loto ID are slim to impossible.
It has been done, but very few people have done it. So, how do we solve the problem?
Simple. Seeing as the most recent Pokemon games tend to "hold you hand" (unnecessarily assist you) at points, how about them actually helping by providing a master ball every time you meet a Legendary Pokemon?
6. A Cameo for Detective Pikachu
Detective Pikachu is arguably the best movie to date based on a video game franchise, but what I'd like to see is a nice wee cameo from either Justice Smith or the titular cameo, in a certain way that we'd get to either aid him, or at the very least, visit Ryme City (parts of it were filmed in London, and we are pretty sure that Pokemon Sword and Shield are based in the UK).
Whilst I wouldn't like to use Detective Pikachu in a battle, having him as a guide to the Galar region, or being able to help him and Justice Smith in an investigation would be awesome!
5. Being able to cross regions (preferable from Kalos to Galar and back)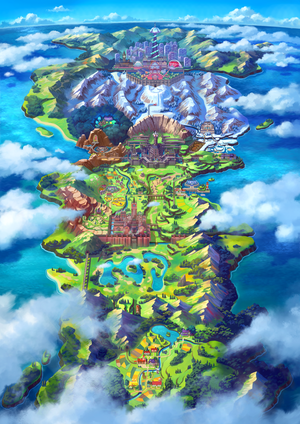 Looking at the map (pictured here), it's fairly obvious that the Game Freak team have spent the best part of two years in the UK, and thus, we know from our world's geography that Galar shouldn't be too far away from Kalos, which is based on France.
Wouldn't it be absol-utely awestruck (pun intended) to be able to revisit Kalos after Pokemon X and Y?
To the naysayers of this idea, I'd like to remind you that this isn't a new idea for Pokemon and Game Freak.
In Pokemon HeartGold and SoulSilver, we saw this happen before, and we've also seen it in the original Pokemon Gold, Silver and Crystal.
It's arguably one of the best things about those games, giving everyone a higher level of challenge, and we could really use a repeat of this.
Considering the size of the Nintendo Switch cartridges as well, Game Freak could do this with astonishing effect.
4. More Eevee-lutions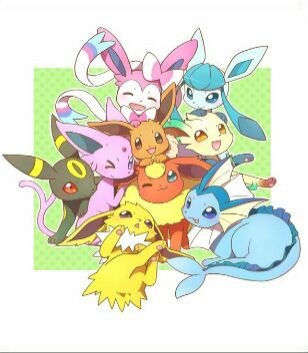 Eevee has quietly become one of the breakout stars of the series, with the gimmick of this particular pokemon being the ability to evolve into multiple different pokemon using certain evolution stones or evolving them by having a certain level and friendship quality with them at the right moment.
We might have started with Vaporeon, Jolteon and Flareon, but now there are currently 8 different "eevee-lutions" (pictured here).
The last one introduced was Sylveon, a fairy type, and it's good both in the Trading Card game and also in the video game versions of Pokemon, with it being used in numerous championship tournaments hosted by Game Freak.
3. New Game Plus modes
Every Pokemon fan has been here at some point: You've taken on all the gyms, caught every possible game native to the instalment, become the Pokemon League Champion, taken on the rematch, farmed as many berries as possible and got as close to being a millionaire as the game lets you be.
Then what? Go through the rigmarole of taking on regional championships at the VCG against people that have been playing the games for yonks on end?
Nah, we deserve (if not need) better than that, and with the current trend of nerdy IP game adaptations having a mode where you can play through the game on a slightly higher difficulty but with all the things you earned in your previous playthrough, this might just be a slightly better option for the fans that get annoyed with the games getting too easy.
2. Skippable tutorial modes
We've been there, right? After being told that Ultra Sun and Ultra Moon were the last Pokemon games on the 3DS, we waited at midnight to get our greasy paws on a copy of one (or in my case) both games, we finally insert the cartridge in our 3DS, and then… 45 minutes later is when we can start playing the game openly, without any more tutorial.
This is one of the biggest pains for any long-time pokemon fan, as unless they change the fundamentals of how we catch pokemon (a la Pokemon Let's Go Pikachu and Eevee), we know already.
However, spare a thought for those long-time fans that are now introducing their children to this truly magical world. If the hand-holding is absent, how are the kids going to learn?
You can see why Game Freak and Nintendo do it. What I suggest is a compromise: give us the option to "tough it out" and skip it.
Not only would it reduce fan frustration, but this could be the way in which we can toggle the difficulty settings, in order to give long-time fans of this series a harder challenge.
1. Tighter regulation of the online component
By the time Ultra Sun and Ultra Moon had come out, people had already worked out how to make 3DS cartridges and had managed to hack the games inside of a fortnight, which meant that battling complete strangers online had become a task, with people using hacked pokemon with impossible stats.
In the Let's Go series, we barely got an online component. The thing about it this time though, is that Nintendo have no excuse after the success they've had with Pokken Tournament DX.
It works brilliantly, fans on similar skill levels play against each other and it's really good fun. Come on, Game Freak and Nintendo, please let lightning strike twice.
And that's my list! Did you enjoy it? Did you agree with everything I've written? Either way, don't forget to let me know on Twitter (I can be found @TopRopeDavey), come and discuss this with me over a brew at Awestruck Academy in Clydebank, near Glasgow, Scotlandd, and I'll write another feature.
Yours,
Davey