Our unique venue in the heart of Clydebank just a few miles from Glasgow, is now open to hire for birthday parties, wedding receptions, engagements, business team building and any other celebration you can think of.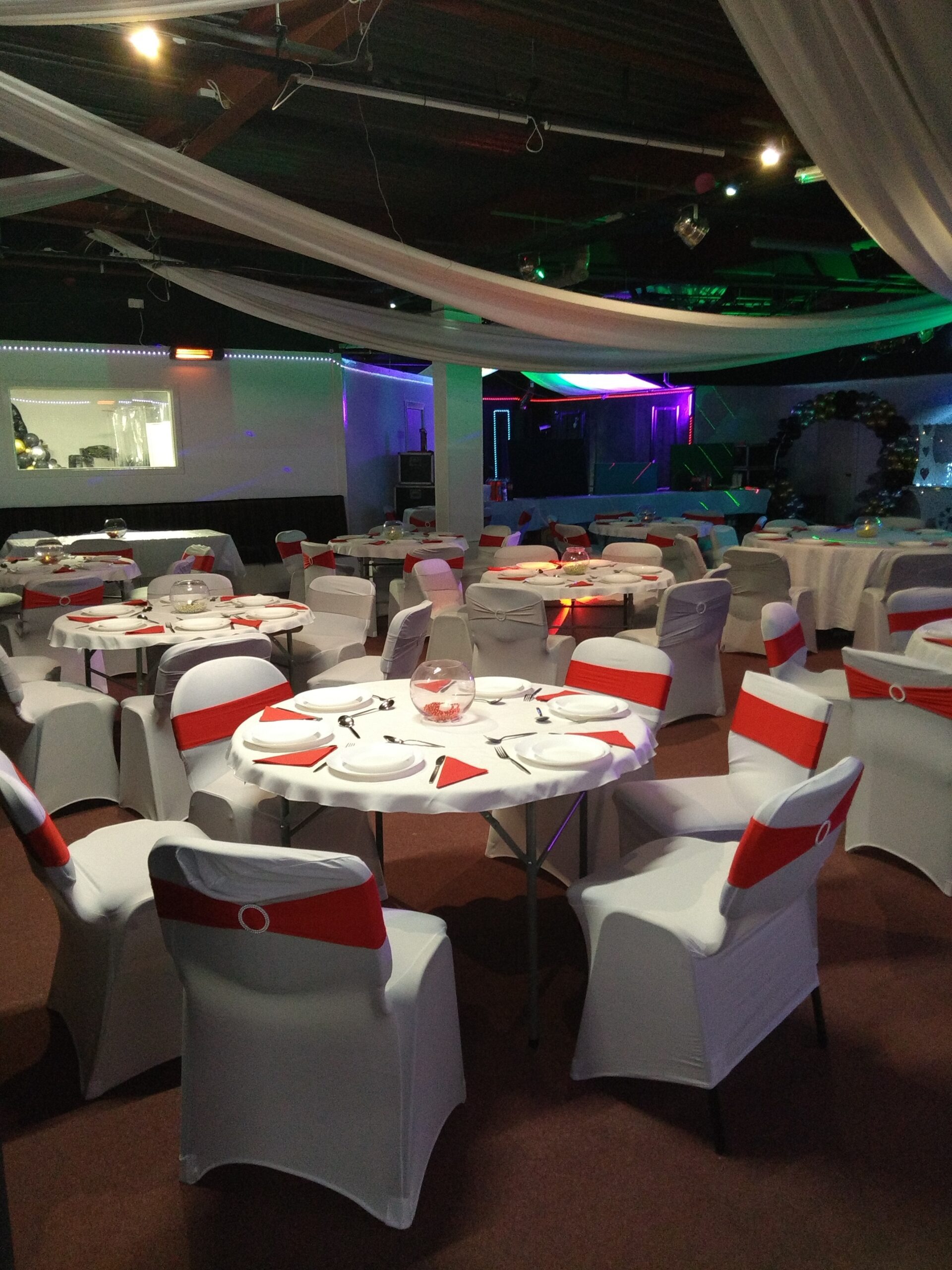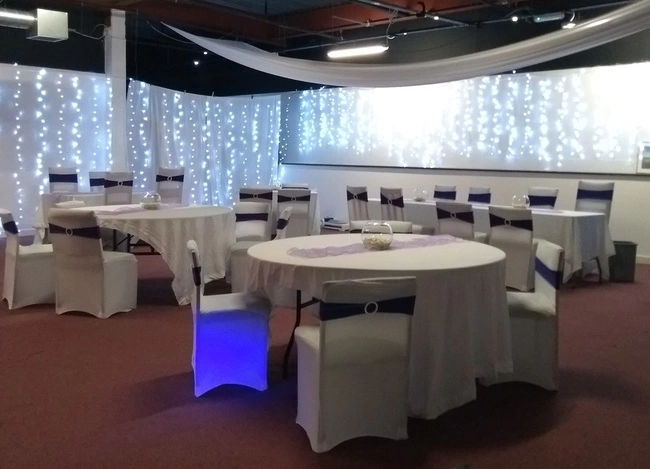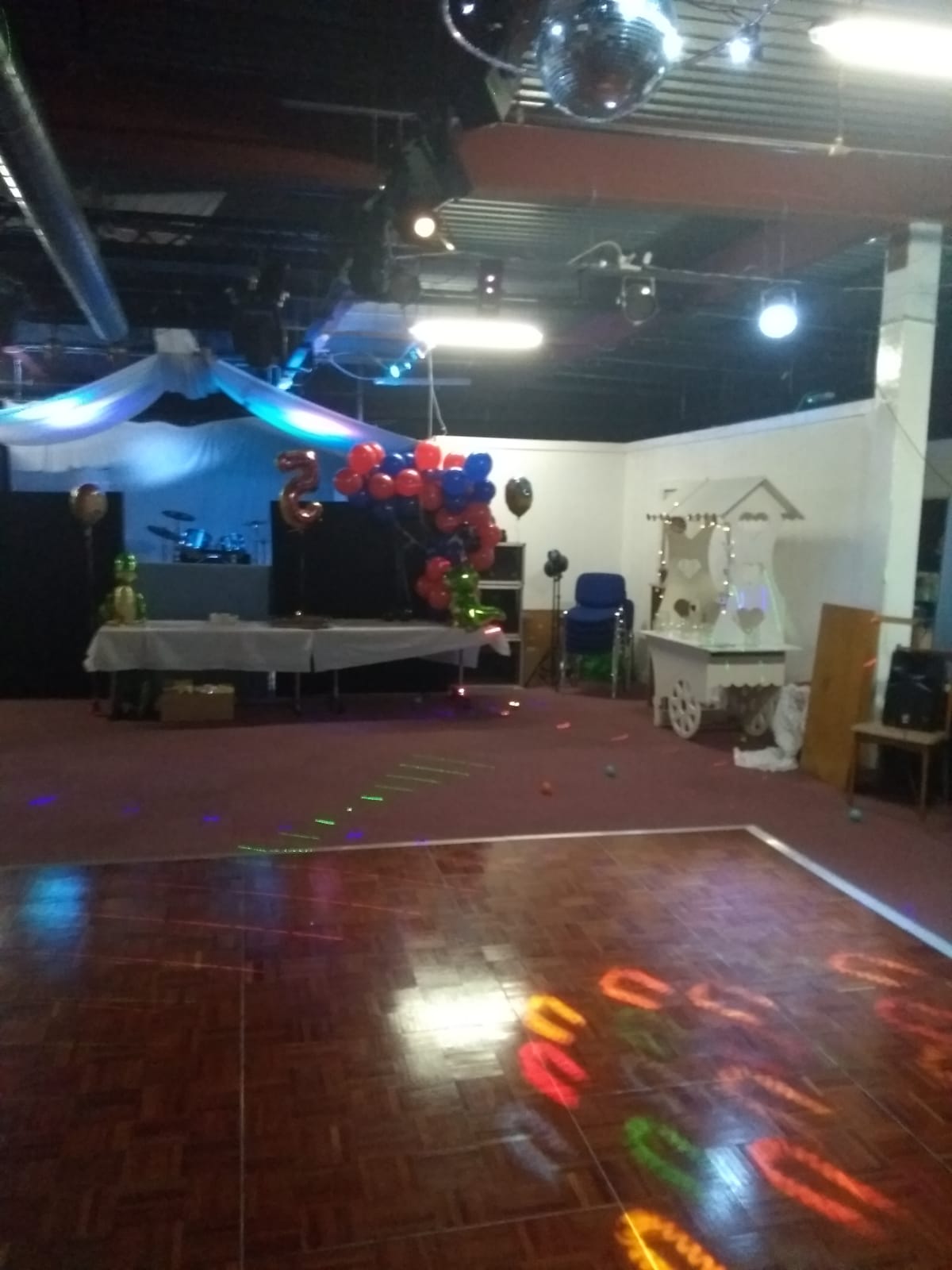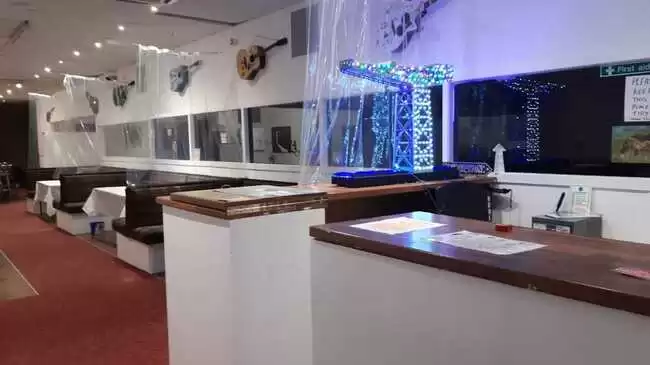 Lounge and Bar Area
We have a superb lounge area with both a coffee bar and a traditonal alcohol bar, and this leads into our leisure room with pool, table-football and air hockey.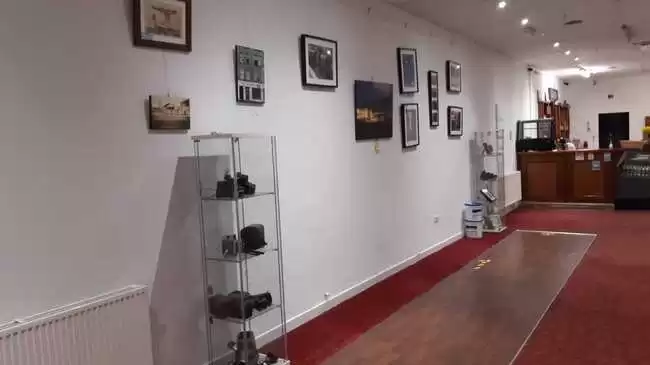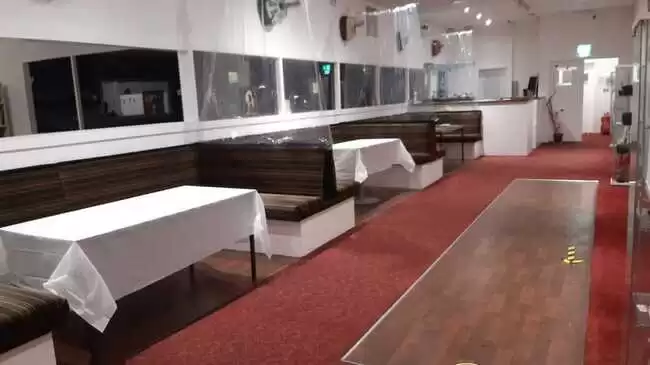 Creche
Adjoining the leisure room is our fully fitted creche with space for more than 20 youngsters and adults. Lots of toys, fun and educational.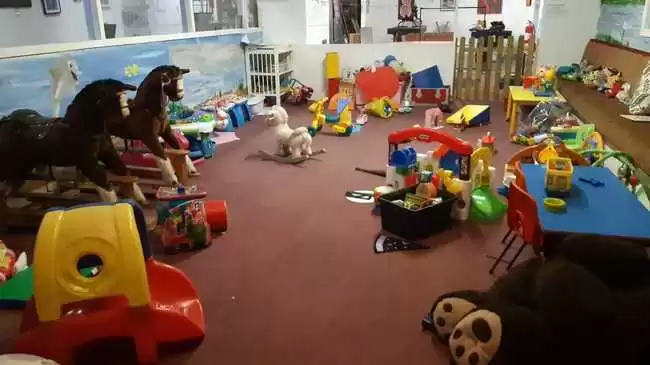 Main Event Hall
Moving through this open plan area we come to our main events hall with two stages for live muisic and DJ, a beautiful solid wood dance floor and amazing lighting to set the scene for any function. Our seating is designed to accomodate formal dinners or buffet style catering.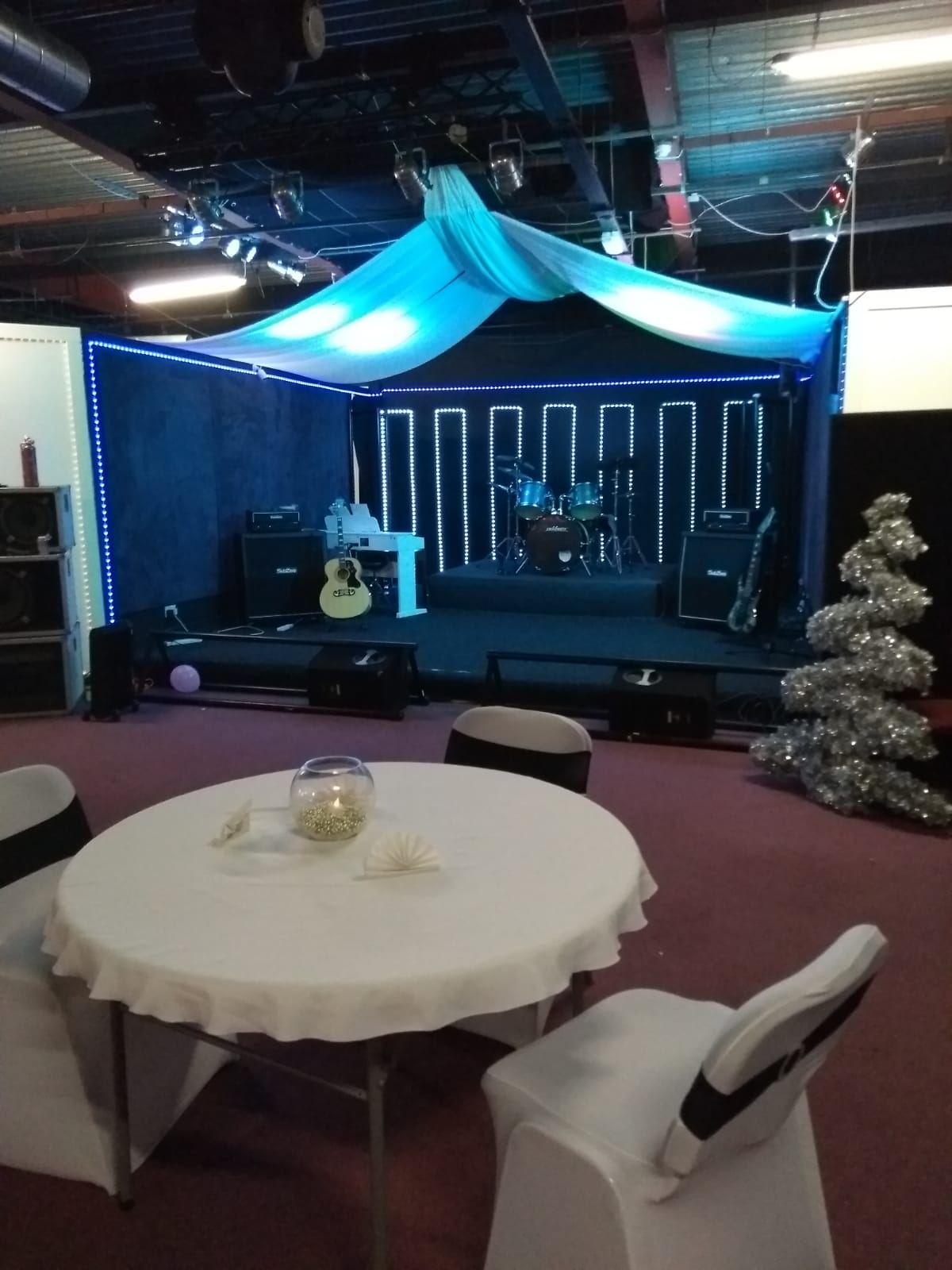 Our main hall is a large area and can easily cope with up to 180 visitors, but is also very flexible and can quickly be resized to suit much smaller numbers without losing any of its fantastic ambience. Our light show has to be seen to be believed !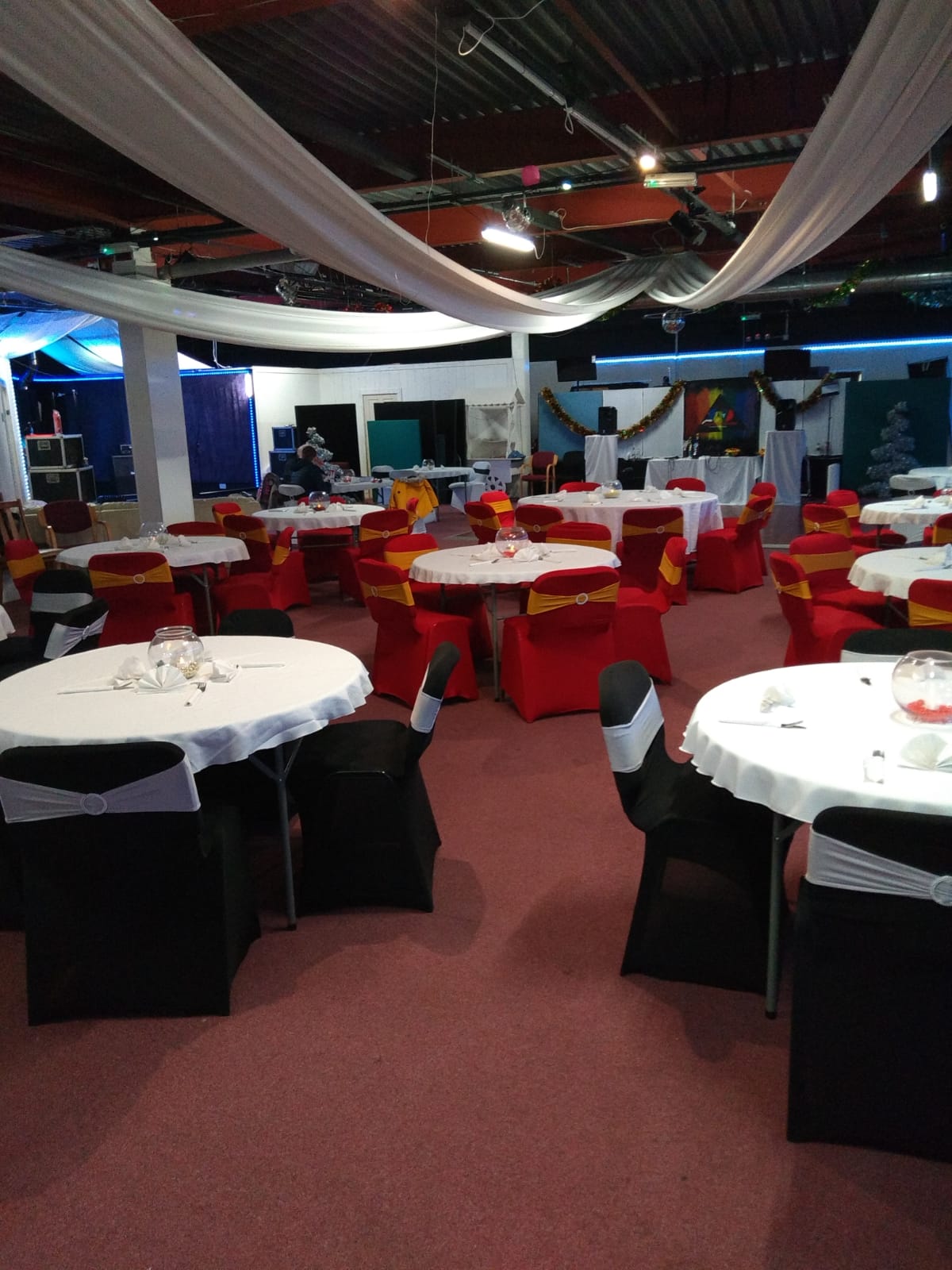 Take a look at this video for a flavour of the incredible atmosphere
See our NO RISK GUARANTEE here
Live Streaming
We can livestream your party or business event anywhere in the world with our high end video cameras and streaming service. Our in house photography team have everything required to present your event to a global audience, or maybe just to wee Auntie Mary who can't make it on the night !
Gaming Zone
Adjoining our main hall is our fantastic gaming zone. Take a seat on one of the dedicated gaming chairs and play XBox, Playstation and see the world through our Virtual Reality
Recreation Room
Next door to our Gaming Zone is the Recreation Room where we have all sorts of games and fun stuff including competition level chess sets, board games, and arts and crafts material.
PhotoBooth
Try our fun photobooth with hundreds of props
Meeting Rooms – Office Space
We have several meeting rooms available for venue hire on a temporary or full time basis. 
Venue Hire
Our facility is available for full venue hire or smaller areas may be hired to suit the expected numbers attending and the type of event. We can accomodate small groups up to the largest gatherings of 180+ but we are also happy to have smaller groups in any of our dedicated areas.
You are more than welcome to pay us a visit and take a guided tour to see for yourself how you could organise your event and venue hire here.
Awestruck Academy is a non-profit community organisation and Scotland's most exciting learning centre providing free tuition in Creative Arts, Music, Media, Drama, Gaming & Digital Technology for people of all ages throughout the West of Scotland.
Venue Hire Revenue
All revenues generated go towards maintaining the programs above.
So not only will you have a fabulous time at our venue, you will also be helping to provide much needed facilities for young and old alike in your own community.
To get started booking your event or party use the form below and we will repy as quickly as possible