Pokemon. Any child loves the name of this brand, whilst every parent's wallet instantly fears the brand name.
The power of the franchise cannot be understated, as I wrote an article for this website about the 10 things we need in the next instalment recently, and according to Screenrant, it is now the highest grossing entertainment franchise of all time.
So why have people made their own versions of the games?
While people have been hacking into video games since video games became a thing, Pokemon is something of an unusual phenomenon in this category.
Because of all the secondary data that had been left on the original games, glitches were quickly discovered, and I'll be writing about that in the very near future.
People quickly learned how to take the base mechanics and make their own versions of the games. So, if community-made pokemon games are your bag, which ones should you download?
I'm glad you asked! I'm Davey, this is Awestruck Academy, and this is 10 best Pokemon ROM Hacks available.
(Before we begin, we can't put links to the games on here as we don't want to get sued, but give it a Google).
10. Pokemon Gaia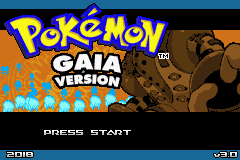 Pokemon Gaia is probably my favourite ROM hack, but due to having to be impartial, this can't rank higher at my list.
It's a hack of Pokemon FireRed, and was developed by a group called Spherical Ice. In this version, you play in the Orbtus region, and pokemon from the first 6 generations appear.
Your professor in this region is called Professor Redwood, and there's no Pallet Town analogue here.
He's an adventurous archaeologist, who gives you a pokemon from a choice of three (Chimchar, Piplup and Turtwig) inside the first town's library.
Despite this game being a hack of a GameBoy Advanced cartridge, it's fair to say that the graphics have been improved (a bit), and the amount of space in this region is VAST.
Whilst Johto and Kanto seem small, and Hoenn seems huge, this game gives you a region that's roughly the same size as Sinnoh, and it feels every bit that big.
As well as servicing the fans well, the game does a very good job of imitating and recreating the game's trademark sense of humour, with several NPC's regularly breaking the fourth wall.
The one most notable feature for me, playing through, was meeting a games developer in Atsail City, who points out the fallacy of making a ROM hack by saying "I'm a dastardly criminal! I take decades-old video games that this company produces… Over many years, I transform them into brand new games, and then…
Then I publish them on the Internet, for zero profit!" It's not exactly Deadpool levels of meta-humour, but it's a nice reminder that ROM hacks are supposed to be tributes, not bootleg games.
9. Pokemon Glazed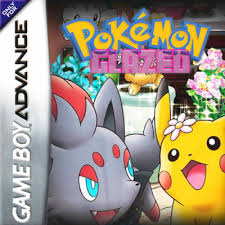 Pokemon Glazed is a relatively recent addition to the community of ROM hacks, but don't let the game's young age and the developer's lack of experience put you off.
This game is a genuinely astounding ROM hack of Pokemon Emerald, which offers the two things any Pokemon veteran loves in a ROM hack: Fan service and difficulty curves that don't bore the pants off you.
Whilst purists (I see you, gen-wunners) won't appreciate the lack of most of the original 151, those that appreciate the games for what they are will love the range and breadth of the game, and the diversity of the pokemon in it.
You start off as a twelve year old, and get the choice of 5 pokemon (but for the love of Arceus, don't pick Shinx!) to start off with as your pokemon partner.
Throughout this game, you must catch all the pokemon in the regional pokedexes, beat the Pokemon League and help prevent the real world from colliding into the world of the game.
If that doesn't sound nuts enough for you, then buckle up, as you have not one, not two, but three regions to complete during the game, each with their own Pokedexes, professors, gym challenges and Pokemon Leagues to complete.
At this point, I feel I must warn you, this game is not for the faint of heart, and to complete it, there is one heck of a grind to get through, (particularly the last region), and the one thing that makes this game extremely frustrating.
One of the gym leaders in this ROM hack has a scarf-wearing Pikachu which is damned near impossible to beat. However, if ludicrous challenges, crazy stories and a good adventure are your bag, this is definitely a ROM hack worth downloading.
8. Pokemon Prism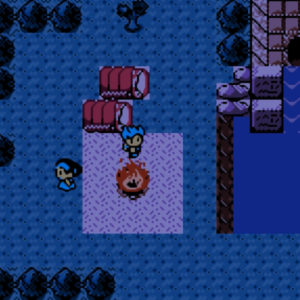 This gem of a game has the infamous and dubious honor of being the only popular ROM hack to be given a "Cease-and-Desist" order by Game Freak and Nintendo, after the popularity of this game sky-rocketed just after release.
Unlike most other hacked games you'll find on this list, Pokemon Prism is a hack of a second-generation Pokemon game, namely Pokemon Crystal, and borrows more than a significant amount from the base game.
To explain this properly, here's a comparison: The game currently pictured to the left of this paragraph now is taken from Pokemon Prism.
It's not surprising that Nintendo and Game Freak managed to make this game's development stop.
Never fear though, gamers, a good few Google searches will enable you to play this absolute gem of a game, and like with all good ROM hacks, this one can be downloaded for free.
Why is this game such a gem, though? Firstly, this game is slavishly faithful to the original series of games, without adding Pokemon that creators have made. (Well, almost, the game does add fan-made pokemon as legendaries at parts).
Secondly, like the source game, this game has a really well done day-night cycle, with some spectacular effects for what seems to be a 32-bit game.
Thirdly, like Pokemon Gold, Silver and Crystal, you can cross regions, with access and ability to catch 253 different Pokemon throughout the game.
7. Pokemon Snakewood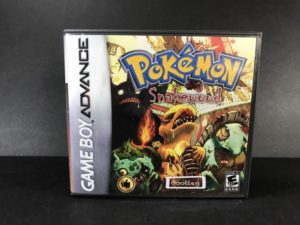 Pokemon and Zombies aren't usually two things that go in the same sentence, but in this game, they go together like Ash Williams and the Evil Dead series.
That's actually not a bad comparison point, either, as this game has one of the most darkly comic senses of humour I've yet to come across in a JRPG, let alone a ROM hack of a pokemon game.
It's set in Hoenn, some time after the events of the game from which it's sourced: Pokemon Ruby.
During this game, you make your way through a devastated Hoenn region, fighting off zombies, battling people (and wraiths) as you try to bring order back to the region, aided by your sibling (Brendan or May) and Professor Birch.
Whilst this game is a bit of a walk on the wild side, there's beauty in all the dark lore developments, it fully incorporates one of the most popular fan theories and is a genuine pleasure to play.
There's plenty of pokemon, zombie pokemon, fan made pokemon and one of the more interesting aspects: Mirror Universe Pokemon, called DenJuju.
This ROM hack is a must for any adult fans of the series, particularly those who love zombie flicks, but be advised parents, this is DEFINITELY not a game suitable for Children.
6. Pokemon Flora Sky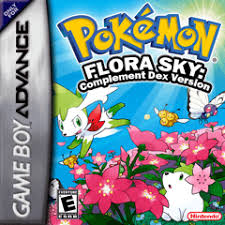 Have you ever played through a Pokemon game and thought "I wish this game had more in it?" If so, this hack of Pokemon Emerald is for you.
This was the first ROM hack I played where I wished the original was anywhere near as good as this game is PACKED with features.
There's more mountains, forests, caves, and a heck of a lot more pokemon in the game, with there being 368 pokemon to catch, each with animated sprites, new moves, new items, and a brand new story.
This game isn't perfect, but there are several things Game Freak and Nintendo have taken from this ROM hack for their next games in the Series.
From 3 rivals, to a progression system that doesn't require grinding.
To complete the story and progress through the areas properly, this hack makes you go on a treasure hunt of sorts, making you see EVERY nook and cranny of their uprgaded Hoenn.
Every pokemon is catchable, and some of the games' original encounter rates are reversed: It's easier to catch a Rotom in this game, but a fair bit harder to catch a Ralts.
If you like fan service, a brighter colour pallet and an easier story to follow as you play your ROM hacks, then this game is for you.
5. Pokemon Flare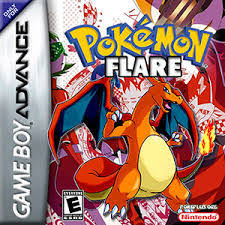 Hey, Gen-Wunners! Don't feel left out, I've thought of you for this list! For the rest of us here, let me explain.
Gen-Wunners are people that only accept the original games (and remakes of them) as legit Pokemon games.
They're wrong, but we all get attached to our childhoods in some regards. So, what is Pokemon Flare, I hear you ask?
Pokemon Flare retells the original story, but with a twist: how you play the game, with different moralities will change the difficulty settings to the point where allowing your pokemon to faint during certain points of the games can make the game damned near unplayable.
As well as having three distinct moralities to play the game, your character joins one of three factions, which completely reinvents the genre (particularly during gym battles).
So, what about the struggle? Well, the gym challenge format is different, but the goal is ultimately the same. Catch the pokemon, beat the league and stop that dastardly Team Rocket from catching and enslaving the legendary Kantonian Pokemon.
Best not to think too much into that one, dear readers.
4. Pokemon Theta Emerald EX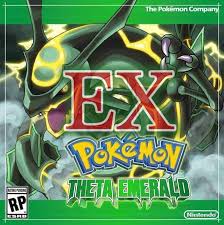 No prizes for guessing which game this hack was adapted from, but saying that, don't let the title put you off trying this particular beauty.
It may be a sequel to the original Pokemon Theta Emerald, but this game offers so much more than just a sequel ROM hack.
Set once again in Hoenn, this game offers two major differences from the mainline game.
Firstly, the game allows you to level Pokemon up to level 250, which allows for a slower game pace, with a more carefully planned out story than Pokemon Emerald.
It allows you to breathe as you take on the Pokemon Gyms one at a time, with a stronger focus on catching one of every single Pokemon to fill that Pokedex.
Secondly, there's no need to have a "HM slave" any more as HM moves can finally be deleted to make way for more needed pokemon moves! This has now become a staple of the modern series, but the classic series had this problem until we reached Alola in Gen 7.
3. Pokemon Dark Rising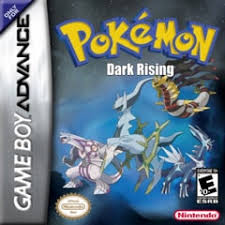 It would be remiss of me if I left one of the most popular ROM hacks off this list, as Pokemon Dark Rising is without a shadow of a doubt, the one that not only gets mentioned when ROM hacks are mentioned in Awestruck Academy, but also on reddit threads and social media.
Personally, I'm not too much of a fan of this game, in the same way as I'm not about Pokemon Snakewood, but I'm not paid to give you my choice, I'm paid to give you the top ten that you should at least try.
If games with RIDICULOUSLY high and steep difficulty curves are your thing, then this might just be the game for you.
The game is beautifully animated, with an amazing story, and a really wide variety of Pokemon to catch, but if you're after an easy ride, readers, then pick another game to try on this list.
It's horrendously difficult, even if you're paying for it with lovely graphics and a really satisfying payoff at the end.
What's worse is that the developers have now turned this lowly ROM hack into a series of games, all of which get more difficult than the previous edition.
2. Pokemon Liquid Crystal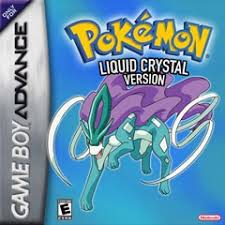 Pokemon Liquid Crystal is the perfect antidote, if you feel like you've suffered a traumatic experience through trying to play Pokemon Dark Rising.
It's bright, colourful, and you can play through this game at a very leisurely pace whilst progressing. To do so, however, would be to miss the point of this game completely.
This game allows you to revisit the Kanto and Johto regions (and also the orange islands) with a real "explorer and adventurer" feel towards it.
Yes, effectively, it's a clone of Gen 2 with Gen 3 graphics, but don't miss the point.
This game serves as an apology to all the older fans, who couldn't keep their Pokemon as the games advanced (pun intentional) from Gameboy Advance to Nintendo DS, and is genuinely one of my favourite ROM hacks of all time.
1. Pokemon Light Platinum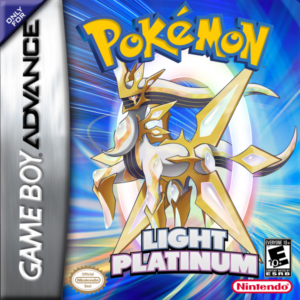 And finally, readers, we get to the Raison D'Etre of this list. Pokemon Light Platinum is, without a shadow of a doubt, the best Pokemon ROM Hack I've ever played.
In this game, you get to meet all the iconic characters associated with the franchise, including Ash Ketchum, Professors Oak and Birch, Ash's Pikachu, Red and Blue.
In this game, your mission is simple:
Stop Team Steam (not an inspired name, I admit) from capturing Arceus so they can rule the world.
As well as that, you have to catch over 500 Pokemon, including all the legendary Pokemon (up to Gen 5), and beat the Pokemon Leagues in two areas.
Following that, your final challenge awaits: Become the best pokemon trainer in the world, by beating all the champions from previous games, and finally Ash Ketchum himself, through the Pokemon World Championships.
If t!he other ROM hacks on this list were chocolate bars, to follow this extended metaphor, then Pokemon Light Platinum is Willy Wonka's Chocolate Factory.
And that's the list? Did you agree with me? If not, pay me a wee visit at Awestruck Academy in Clydebank, near Glasgow, Scotland, or throw me some abuse on Twitter (@TopRopeDavey).
Yours
Davey
Dont forget to checkout the The 10 hardest Pokémon Gym Leaders Ranked – click here