FREE Virtual Reality Sessions
Join us for fantastic Virtual Reality sessions completely free of charge on our amazing Vive Pro VR setup !
We have hundreds of games, challenges, experiences and tours that will amaze and astound you.
You can swim with whales, shoot zombies, ride a rollercoaster, fly a plane, travel through space and immerse yourself in an amazing world of VR that is so full of incredible sights and sounds it is difficult to describe.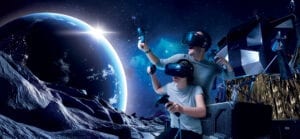 Every session is controlled by a trained operator to make sure safety and comfort are the number one priorities, and we carefully select the VR experience based on age and preference.
You could go to one of the major shopping centres such as Braehead and pay up to £20 or even more for the exact same experience, but here at Awestruck our Virtual Reality is completely free of charge.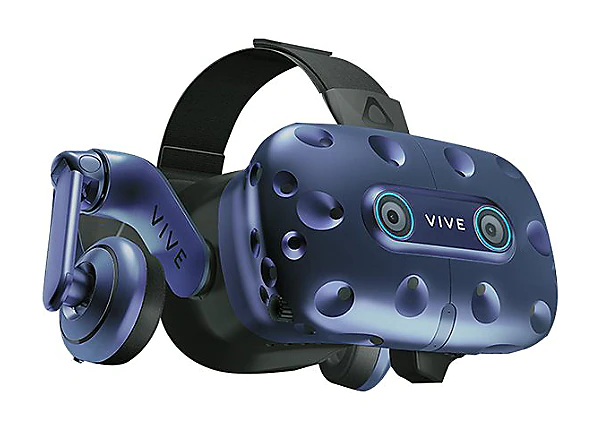 This is not a cheap copycat system or a low graphic headset attached to a console. The Vive Pro gear is professional quality Virtual Reality (VR) powered by a high performance computer system.
Mums and dads are welcome too and the only age restriction is based on the actual size of the person wishing to take part.
The virtual reality headset may not fit securely on very young ones with small heads and a rough guide would be 8 or 9 yrs old upwards, although this is obviously not a hard and fast rule.
Common sense will rule the day.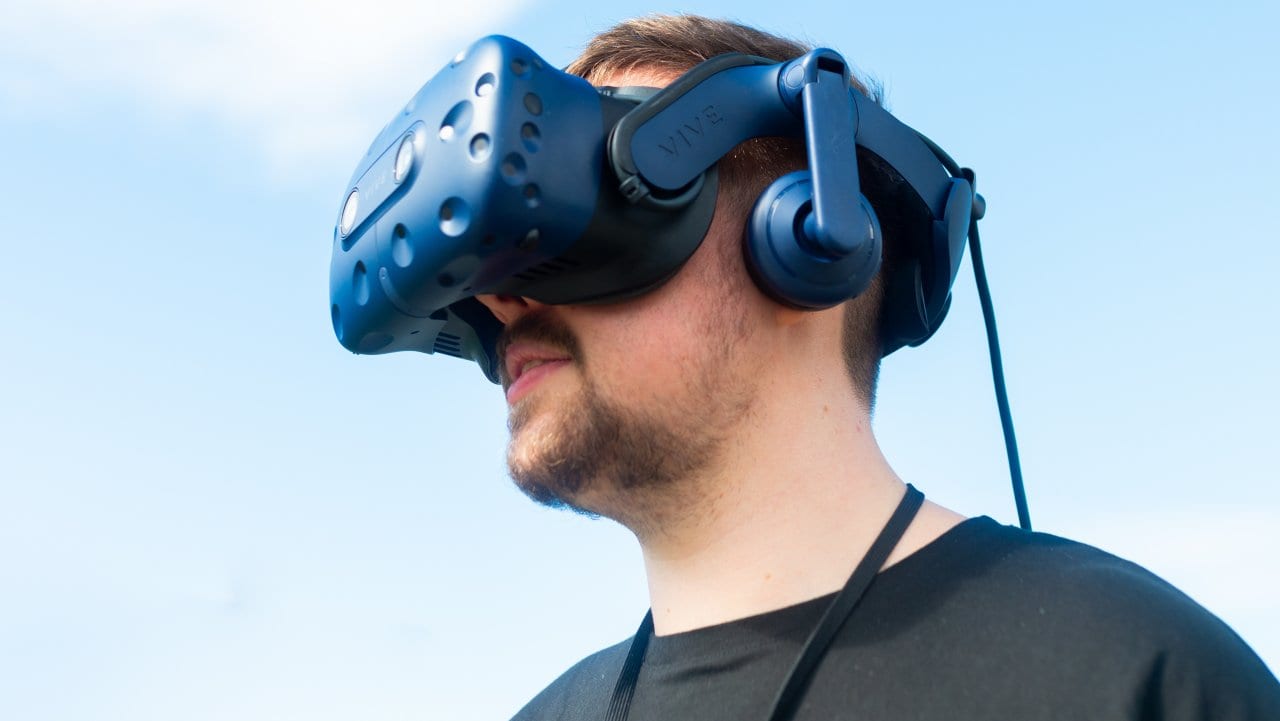 Our Virtual Reality experience becomes a spectator sport as our system is connected to a huge screen which displays to the gathered audience what the person wearing the headset can see.
We also pump out the sound from our PA system and it is very entertaining to see and hear what's happening in the virtual world.
Every Tuesday and Thursday from 4pm to 6pm. No need to book, just turn up and have an amazing experience.
Entry to Awestruck is just £1 and you can stay all day, and just to remind you, our Virtual Reality experience is completely FREE.
If you would like more information just drop us a line by clicking here, or send us a message via Facebook here