A.M.A.X
Awestruck Music & Art Experience
20th July and 27th July, showcase on 3rd August – FREE
In partnership with West Dunbartonshire Council, join the team at Awestruck for a fun-filled day of art and music! Two sessions available, 20 & 27th July, 10am-4pm.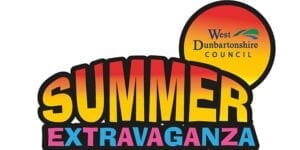 In the morning you can make your own masterpiece at an arts & crafts workshop, and after lunch there's exciting music sessions for all abilities. Lunch will be provided.
Later we'll be showcasing your work in an art exhibition and performance at Awestruck on the 3rd August 12 noon – 2pm.
* Parent /carer please note if you book the 20th July session you'll also be booking for the Showcase on the 3rd August.