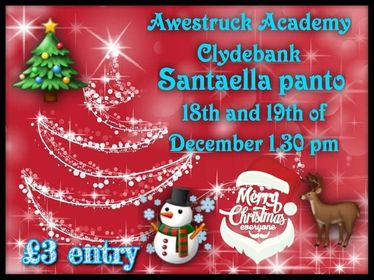 Santaella Xmas Panto
Saturday 18th and Sunday 19th at 1.30pm
Our magical Xmas Panto will delight and amaze you. It is traditional but also original with a fabulous story suitable for all ages. Come along and celebrate Xmas with us on Saturday and Sunday at 1.30pm.
Tickets are only £3.00 on the door or you can use our secure online booking service to book and reserve your tickets.
Demand is sure to be high so don't delay and risk missing out !
CLICK HERE TO BOOK for SATURDAY 18TH
CLICK HERE TO BOOK for SUNDAY 19TH